Introducing… the Cake Smash Bucket List!
March 8, 2021
Cake Smash Bucket List? What on earth is that all about?!
Well, if you're looking for creative ways to celebrate your baby's first birthday, you've probably already considered a themed cake smash photo shoot. These are one of my absolute favourite sessions. It's a great opportunity to have a shoot which shows off the little personality your baby is becoming, by using a set themed to their favourite things. You can really let your imagination run wild with these! I love coming up with new ideas and themes for sets!
But as mums and dads it's sometimes hard for you to visualise what I mean when I suggest certain themes to you.
If I said, "Wild One", would you know what I meant?
Or "Sunflower Boho?"
Or "One in a Melon"?
Chances are, you'd think I was going a little crazy.
So… enter the Cake Smash Bucket List!
Essentially, these are all brand new themes and sets which I really want to try. So I've taken my current top favourite ideas, and put them onto my Bucket List with pictures of each set.
What's in it for you?
If you choose one of my Bucket List set-ups for your cake smash, you'll get your session at a reduced price. Book a Bucket List theme (you can see them all here: The Cake Smash Bucket List ) and you'll get:
£50 off the regular package price (not applicable with any other offers)
A free 12×8 mounted print of your choice
You'll also need to be happy for me to share images online on my website and social media accounts in order to qualify for the Bucket List offer.
The bucket list will be updated regularly as I create new sets, so there's always something new to try!
If you'd like to book a session with a Bucket List set, just PM me with which set you're interested in. Make sure you mention that it's a Bucket List session!!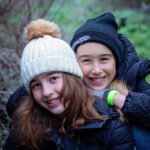 Previous post How to Pose Children Outside